At Hunton CEP School, we teach pupils the need to develop a Growth Mindset. Growth Mindset is based on the work of Dr. Carol Dweck, who conducted studies on attitudes towards failure in learning.
Over the past years, we have realised the power of pupils and staff having a Growth Mindset and how learning outcomes can increased for all pupils with this at its core.
Growth Mindset is central to how we learn and achieve, to reflect this Mrs Underdown has created a Growth Mindset tree situated in the centre of our school. Each class has their own Growth Mindset display so pupils and staff can reflect on their mindset.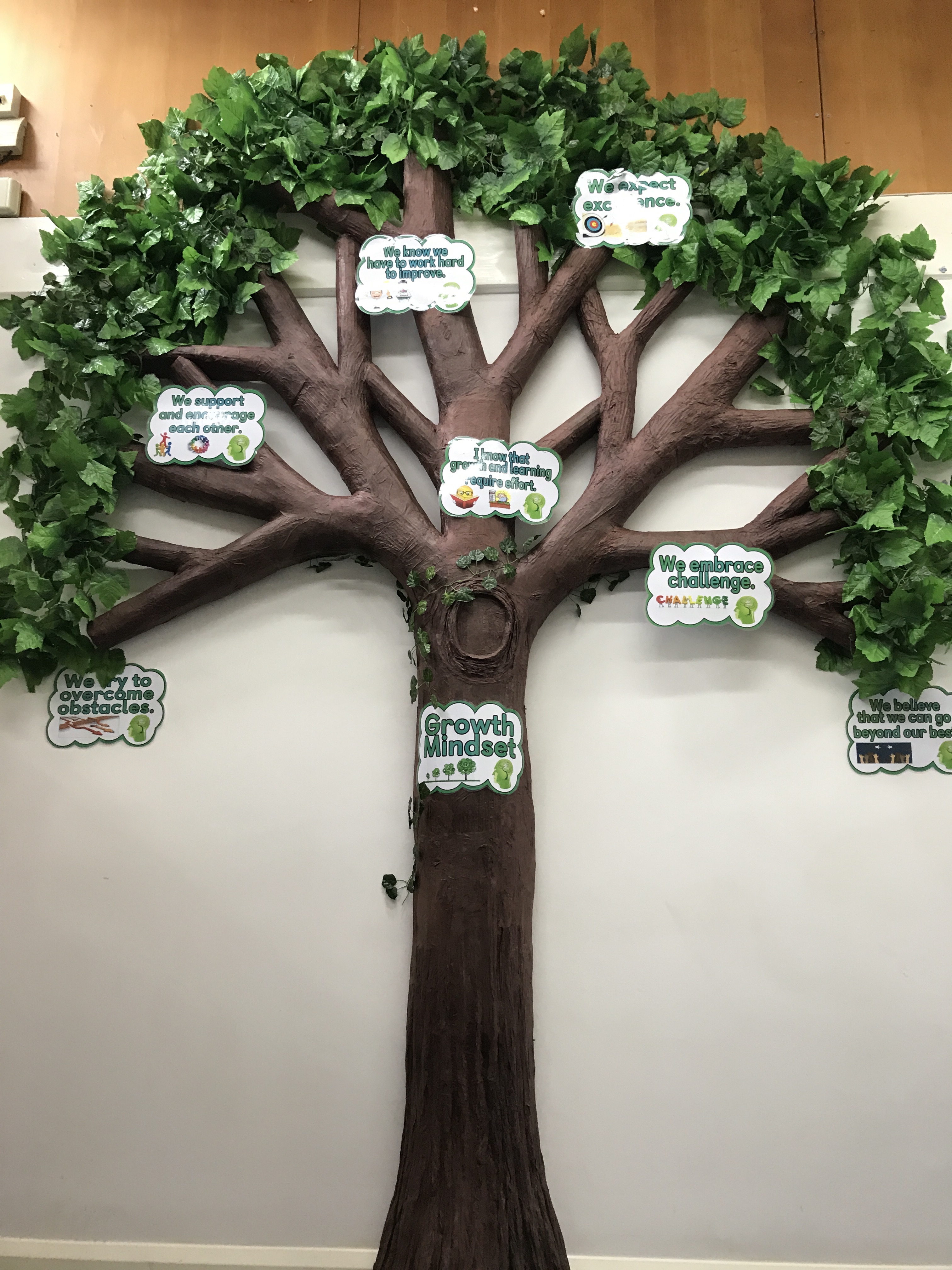 Growth Mindset Attitudes
We try to overcome obstacles 
We support and encourage each other 
I know that growth and learning require effort 
We embrace challenge 
We believe that we can go beyond our best 
We know we have to work hard to improve 
We expect excellence